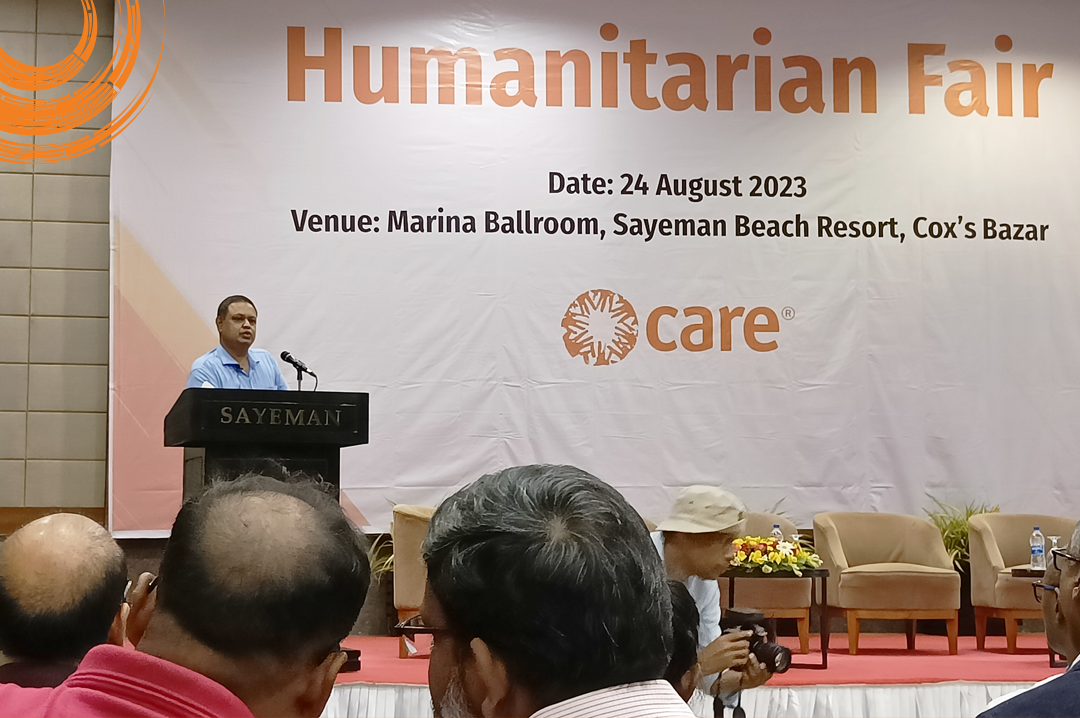 On August 24, 2023, Sadruddin Imran, the CEO of Innovision, moderated a panel discussion at the CARE Bangladesh Humanitarian Fair in Cox's Bazar. The event included participants including the Additional Refugee Relief and Repatriation Commissioner as well as representatives from the Foreign, Commonwealth & Development Office (FCDO), World Food Programme (WFP), United Nations High Commissioner for Refugees (UNHCR), Inter Sector Coordination Group (ISCG), several other international and national development organizations, and media.
On the sixth anniversary of the Rohingya crisis, the event focused on current struggles due to reduced funds, uncertain futures, and the Rohingya community's emerging needs. CARE Bangladesh, in partnership with Innovision, set up this dialogue platform to emphasize collaboration, cost-cutting, private sector involvement, and community self-reliance.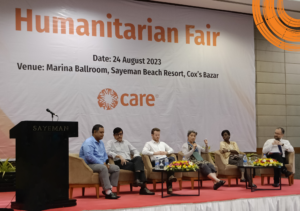 As the Moderator, Sadruddin Imran highlighted empowering talented Rohingyas through their ideas and small grants to tackle issues like food security. This self-reliant approach fosters problem-solving from within.
Innovision has been working with CARE Bangladesh and other development partners to undertake several assessments and feasibility studies aimed at meeting the evolving requirements of the Rohingya population and host communities. These efforts were centered around exploring potential livelihood and business opportunities, enhancing education services, fostering social cohesion among communities, advancing skill development, strengthening child protection systems, and promoting women's empowerment.