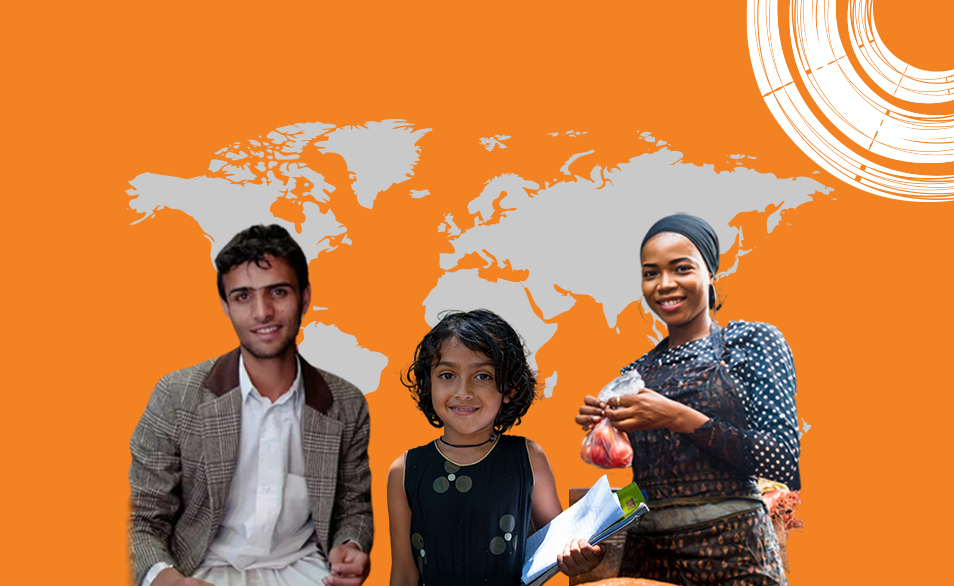 In a post-COVID world where the clouds of uncertainty still loomed, I sought a career change. Like many, I wanted my work to make a difference. It was then that a respected mentor invited me to join the "Desperately Seeking Development Expert (DSDE)" group on Facebook. DSDE is a community of individuals dedicated to sharing knowledge and collaborating on innovative projects aimed at uplifting underprivileged people in Bangladesh and beyond. Within this group, I was struck by the passion and enthusiasm of one member in particular, whom I later discovered to be the group's founder as well as the founder and managing director of Innovision Consulting. I was amazed to learn that this company has a track record of working across Africa, Asia, Europe, and the Middle East. The organizational values listed on the company's website, which state that "expect the highest standard of quality every time you work with us," impressed me as I delved deeper. It was a bold value statement expressing the company's commitment to delivering excellence to its customers, partners, and workforce. Reading that statement was a pivotal moment for me, and I immediately knew that this was the organization I wanted to work for.
As Innovision Consulting celebrates its 15th year of operation, the following are my thoughts to reflect on the trailblazing global impact that Innovision has made throughout its journey.
Why Innovision was formed?
In the Global South, people with a deep understanding of the region's cultural, social, and economic context should work with international experts from different backgrounds and regions to tackle local development challenges. Bangladesh has made remarkable socio-economic achievements, and its experts are well-equipped to offer their firsthand experience in tackling challenges on a global scale. Innovision was one of the first consulting firms in Bangladesh that introduced local solutions with data and insights to the outside world. Innovision's founders, Sadruddin Imran and Md. Rubaiyath Sarwar, envisioned creating a world-class company in Bangladesh that would combine data, technology, and creativity to answer business questions and facilitate socio-economic growth. Despite starting as a small company,  Innovision has worked on more than 400 projects in agriculture, industries, health, and financial sectors in 20 countries, impacting the lives of over 1.5 million households.
How does Innovision do it?
When Innovision started its journey, the development and management consulting industry in Bangladesh was dominated by international organizations, with a few local companies relying on the knowledge and expertise of external consultants. Unlike its peers, Innovision pursues a different path in rendering advisory and consulting services and combines in-house talents with external consultants for projects. Innovision's internal team members work with experts on projects in different industries and, thus, develop expertise in areas related to these projects. This approach has helped Innovision build a skilled in-house team of researchers and project managers. Thanks to its strategic partnerships with academia, businesses, development organizations, government agencies, and think tanks both locally and globally, Innovision has empowered itself to develop innovative solutions that demand policy-level interventions and engagements with multiple stakeholders.
What does Innovision offer?
Innovision implements evidence-based interventions to address a wide range of development issues. With data and analytics as its backbone, Innovision implements projects funded by major multilateral and bilateral donors that strengthen market systems, empower people, and foster economic growth. Innovision supports businesses including banks, real estate, building material and steel manufacturing companies, mobile and accessory companies, healthcare and education service providers, agro-food processors, and several start-ups in finding answers to their most pressing questions. With one of its flagship projects, Innovision is collaborating with the public and private sectors to create a network of nutrition clubs in schools and improve nutrition behaviors at the community level. Innovision is supporting a major bank in Bangladesh to grow its green lending program. Innovision's partnership with national and international partners for a waste-to-energy project is yet another example of its commitment to sustainable, innovative solutions. Beyond borders, Innovision worked with different partners to reduce Nigeria's malaria burden and strengthen the government of Nigeria's malaria control efforts. Innovision assessed different value chains and markets in Afghanistan, Indonesia, Mozambique, the Philippines, Sri Lanka, Vietnam, Yemen, and Zambia and trained practitioners and policymakers around the globe on designing systemic and sustainable solutions.
From its humble beginnings in Bangladesh to a global presence across three continents, Innovision Consulting has exemplified the true spirit of innovation and determination. As the world faces complex challenges such as poverty, climate change, and inequality, Innovision Consulting remains at the forefront of providing cutting-edge solutions that drive inclusive and sustainable economic development. The dream that started 15 years ago to conquer the global consulting industry is now a reality, and Innovision is poised to lead the way for years to come.
Md Al Imran Rumon is the Head of Business Development & Communications at Innovision Consulting.