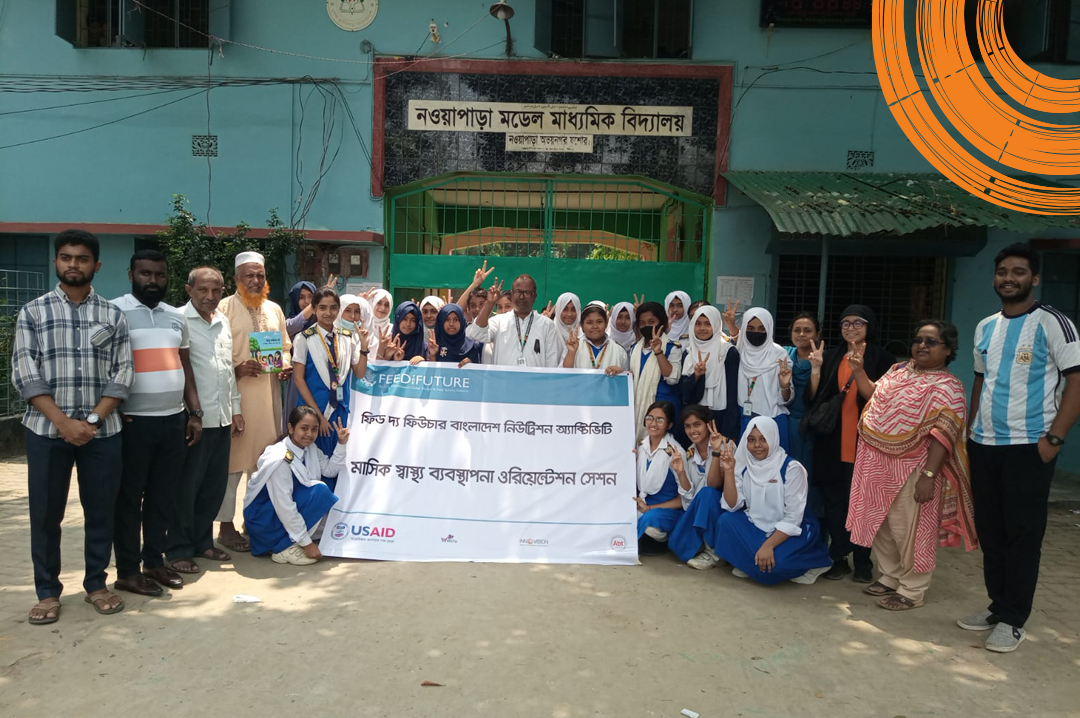 Innovision Consulting partnered with Wreetu to organize an orientation session on menstrual hygiene management for adolescents in local schools. This session effectively imparted essential knowledge about proper menstrual hygiene practices to the students. As part of this initiative, dedicated menstrual corners will be set up within school premises. These corners will feature reusable sanitary napkins, offering sustainable and easily accessible solutions for adolescent girls.
Innovision is currently partnering with Abt Associates to implement a multi-year project centered on nurturing adolescent leadership for improved nutrition and WASH behaviors. This initiative operates under the USAID's Feed the Future Bangladesh Nutrition Activity Project. A pivotal factor contributing to its success is the active engagement of government agencies, private sector entities, and local communities. Through collaboration, the project ensures the lasting impact and sustainability of its efforts. Innovision has adeptly brought together the Department of Secondary & Higher Education (DSHE) of the Government of Bangladesh with esteemed private sector companies like AR Malik Seeds, Unilever, Square Group, CholPori, and Wreetu.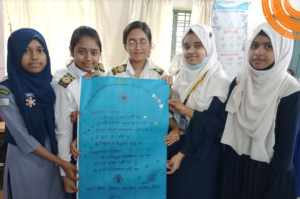 The core philosophy of this project revolves around nurturing a new generation of leaders committed to promoting essential health, hygiene, nutrition, and sustainability principles. Currently, this visionary initiative is extending its influence to 80 secondary schools of the country, empowering adolescents to serve as catalysts for positive change within their communities. By strategically integrating education, innovation, and collaboration, this transformative project has set in motion a ripple effect that has the potential to redefine the trajectory of Bangladesh's youth.